Plantation de bananiers et de manioc
The collective garden will have banana trees. It is a very interesting plant because it is a source of revenue. Here we are on track to an independent garden.
This weekend the committee of 45 schools in Gonaives travelled outside Gonaives to make the purchase of banana sprouts and manioc cuttings which will be planted in the garden. The young felt really glad of this first day of work and action for this season.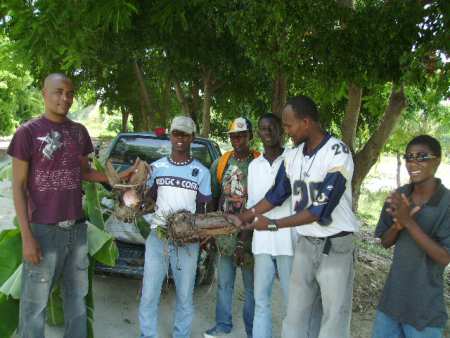 More than twenty youths wanted to make this voyage also but it was not prudent to make this trip without assuring adequate means of transport. Thus we made the choice for part of the committee from the most engaged of schools over the years.
It was also a moment to make a harvest for them,some collected corn yo bring home and others harvested spinach.