Fête de l'arbre et solidarité
"Nit moy garabou ni", "man is the tree remedy of man" so says an old adage from our brothers Wolofs of Senegal in West Africa.
The fundamental action of Young People's Planet is the planting of trees for a more healthy lifestyle and environment. Our actions are organized around the Tree Festival.
Concretely how it works :

In the months preceding the Tree Festival volunteers motivate young students in primary and secondary schools and friends to participate by forming Tree Festival (TF) Committees. The TF committees must also find the maximum amount of support, as required, from school faculty, mentors and municipal officials.
Seeds of life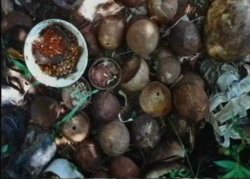 The Seeds of life sub-project encourages each youth and their entourage to conserve, wash, dry, select and store seeds from fruit trees and edible plants for replanting in accordance to their needs.
Tree nurseries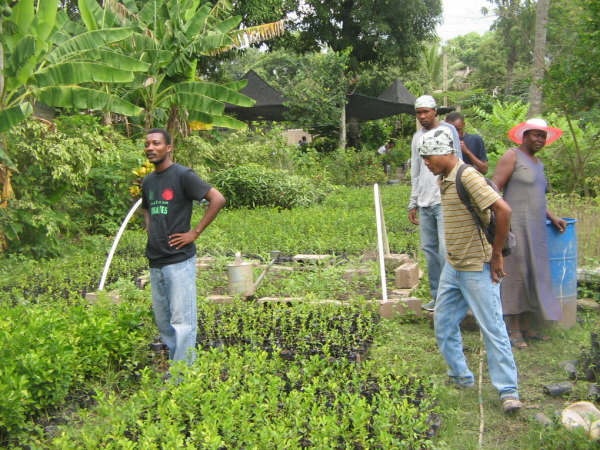 It is the tree nurseries destined to grow the maximum number of young trees of many useful species, often from the seeds collected from the Seeds of life program. It is those young nursery trees that are planted in the local Sylva Parks.
The seeding process is organized as a communal activity with songs and fun. The seeding must be prepared with:
recycled containers (coconut shells, bottles, bamboo, etc..) or bags.
good soil and\or compost (see composting section)
access to water or containers of water.
Once seeded, the young volunteers by relay water the seedlings three times a week.
The young volunteers are involved in the process such that each can witness the progress of their seedlings, from a seed, and have a sense of having made a real difference. The tree nursery can be built in school yards, on municipal or private land.
It is important there be at least one seedling for each participant of the Tree Festival. Each square meter can contain about 100 tree seedlings.
Tree Festival
Three months later, the Tree Festival can happen. The Tree festival event occurs usually between the last friday of the month of May and the 5th of June, the international day of the Environment. The young are invited to plant the trees in a public space, made available by municipal authorities, during a party event with music, and food etc.. This public space, called a Sylva Park, will be within walking distance and will need to be fenced to protect the trees from animals, traffic etc.. EACH planted tree will have to be sponsored by a youth who will be responsible for the tree.