Qui sommes-nous?
We are a transnational organization striving to involve worldwide youth on environmental issues, and the local or regional management of cultural and ecological heritage by and for the youth themselves.
Some history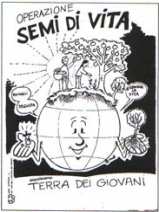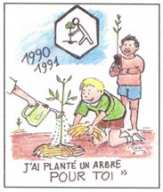 Young People's Planet was founded for the first time in 1985, in Italy, under name Terra dei Giovani. Driven by the energetic young Italian's initiative, the association grew to become a national movement in Italy. The movement touched many countries in Europe and Africa in this age noted for increasing concerns for the environment and ecology.
Some geograqphy
Whether in Finland, Italy, Burkina Faso, Cape Verde, now Morocco, Haiti, Ivory Coast, France or Quebec, volunteer members of Young People's Planet undertake concrete actions (tree planting, recycling campaigns, organized activities for youths, seed banks by the young themselves) to bring improvements to our small planet that would also like to stay young.
Young People's Planet administrative council
The president founder, Riel Huaorani, is the corner stone of YPP who enabled the organization to grow and set root in many countries. The administrative council of YPP, all volunteers, strives to offer to the local chapters of YPP visibility on the reforestation.net site and, more importantly, the moral and technical support to the young volunteers, who are so full of initiative and courage and deserve all our thanks and recognition. The council also serves as public relations platform to speak to ministers and other political entities (municipalities, school boards, depts. etc..) to support young volunteers in launching tree planting campaigns. Financing to local chapters is also possible but usually serves to organize events and volunteer activities.
The United Nations Global 500 Prize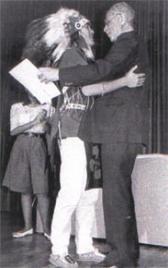 After the first few years of YPP activities, the UNEP (United Nations Environmental Program) wanted to acknowledge the value of what has been accomplished by YPP and all its young members. It was in 1990 that YPP received the United Nations Global 500 Prize. It was in Mexico that YPP president Riel Huaorani received the Global 500 Prize from M.Tolba, general director of the UNEP and general assistant secretary of the United Nations, Mr.Huaorani shared the stage with well known celebrities co-laureates Margaret Thatcher, René Dumont and James Lovelock.
To visit de UNEP website : www.unep.org